Join the Team Kanban Practitioner in Luxembourg! It is an 8 hours training class designed to enable team members to join a Kanban team. It's the official introductory Kanban course where we go through Kanban's foundations with rich discussions, exercises and a realistic Kanban simulation.
Learning objectives
At first, understand core concepts of the Kanban Method.
Learn the 3 change management principles and the 6 general practices of the Kanban Method.
Experience the benefit of WIP limits to improve flow in a realistic Kanban simulation-game.
How to run the Kanban meetings to focus on the work and allow the team to organise around it.
Finally, how to proceed to the next level with Kanban.
Prerequisites for the Team Kanban Practitioner
All experience levels are welcome. You don't need to have any previous Kanban training or experience.
Who should attend?
Team members and managers who want to understand key concepts in Kanban and get started.
This training is designed for team players executing the job. It suits you if your team is running – or willing to run – Kanban Method. Additionally this course suits as an entry point to the Kanban Method.
Note that the training is NOT just for IT professionals. As a matter of fact Kanban has a great penetration in the IT area. We've seen, however, training participants – as well as success cases – from HR, Marketing, Finance, Portfolio Management and several others knowledge areas.
Benefits
Above all, become faster and more responsive.
You'll get to know how to be a good "Kanban citizen".
You'll understand the mechanics of a Kanban team, therefore will be able to take part of a Kanban team.
Finally, you'll make smarter in-the-moment decisions regarding your and your team's job.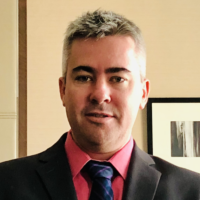 Passionate about software engineering, agile and leadership, Adriano knows the big picture not just because he has lived in 3 continents, but he has also been applying XP / Scrum / Lean / Kanban since 2003 as well as helping to "spread the word" ever since agile was far from the mainstream. He has trained and certified hundreds of team members and leaders in different agile flavours and now as an AKT – Accredited Kanban Trainer he is sharing his experience adopting Kanban in a big European bank.
Team Kanban Practitioner – TKP Certification
Participants will receive the TKP official credential from Kanban University. This credential is granted upon the completion of the current training. It is designed to introduce the principles of Kanban for a team to get started or for the complete team to get the appropriate exposure to be effective within a Kanban system. The TKP is not required for other credentials, however many people new to Kanban may find TKP to be the best entry point.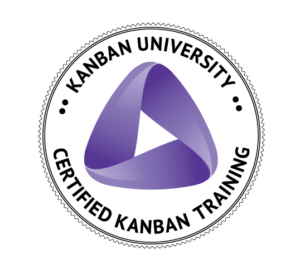 Cancellation policy
You can cancel at any time being 90% reimbursed until 30 days prior to the class starting date and 50% reimbursed until one week prior to the class starting date.
Note that this class needs to have minimum 5 attendees to run. In this case, all participants will be informed at the latest 20 days before the starting date.
Corporate formats
Alternatively, you can promote a TKP private class inside your company. If you cannot join the Team Kanban Practitioner of November 2022 in Luxembourg or if you represent a company and have the intention to promote a private class, we can make it happen. Your company can either host the class on-premises or we arrange it in an external location close by. It can be 8 hours in a roll or distributed along 2 days. Or even presencial vs. remote. Get in contact and share your intention!